Custom Sized Picture Frames
Frame any size poster, picture or artwork with our made to order, custom sized picture frames. Choose from modern floating acrylic frames to our most economical and affordable black wood frames.
EXPLORE NOW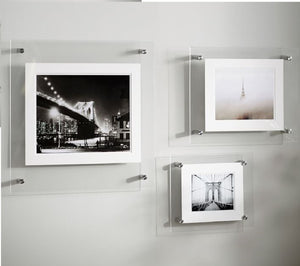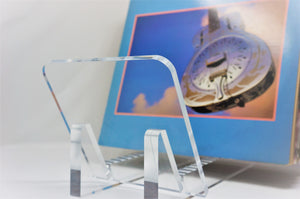 Modern Album Accessories
Forget about milk crates and clunky wood holders, Ion Acrylics offer a line of  modern acrylic and wood  LP record album accessories that are practically art pieces themselves and a place to proudly display your collection. A perfect gift for any music lover!
It is so fun to flip through a record collection and view the unique album art. The slatted design and 45 degree angles makes accessing all your records easy while protecting them from warping and dust.
EXPLORE NOW
Collage Frames
A new take on collage frames. Express yourself in both pictures and words with our fully customizeable letter frames for one to eight openings. The possibilities are endless from a person's name, pet name, or general word such as Love, Mom, Dad, Family, or Home.
EXPLORE NOW