When it comes to customizing your picture frames, there are a lot of options to consider. Picking the perfect frame style for your image or space is important but it's only one part of the custom framing puzzle! The glazing, or glass, you choose to finish your custom picture frame with can have a huge impact on the finished look.
Let's talk about your options! There are two options available when selecting your frame's glazing: standard acrylic and non-glare acrylic. While both options provide the same protection and lightweight finish to your frame, there is a noticeable difference in how your images will look paired with each option.
To help you choose the right acrylic for your picture frame, we thought it would be best to put our standard acrylic and non-glare acrylic to the test side-by-side. And even we were shocked by the results.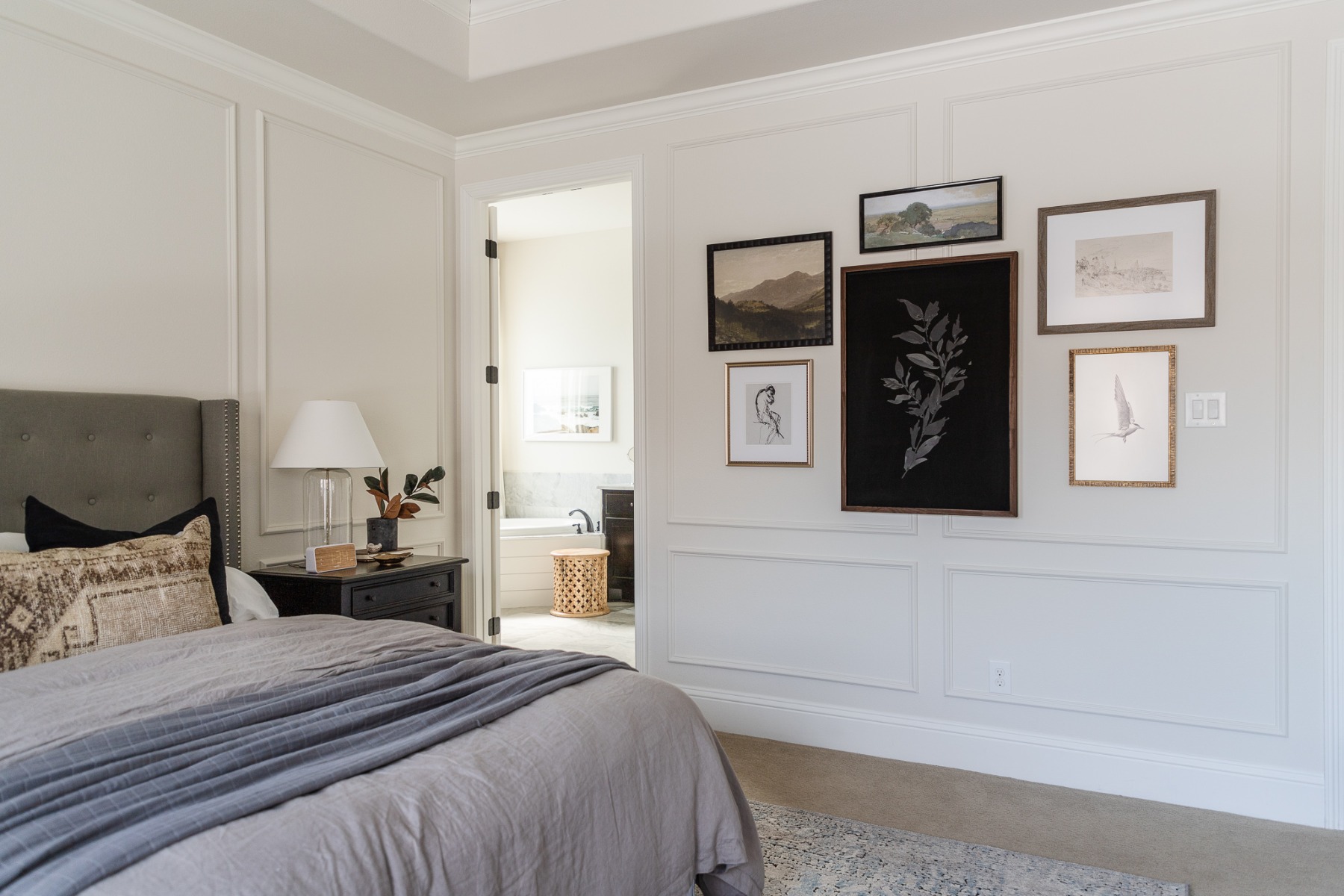 You might remember this eclectic gallery wall by Shelley from Crazy Wonderful. We asked her to shoot the same frames in the same spot swapping out our acrylic options.
The standard acrylic will get you a classic finish. Your photographs or art prints will stay protected behind the clear surface. Crisp and clear, you'll have yourself a stunning display. However, the reflective surface won't showcase your images the best from all angles or in all spaces.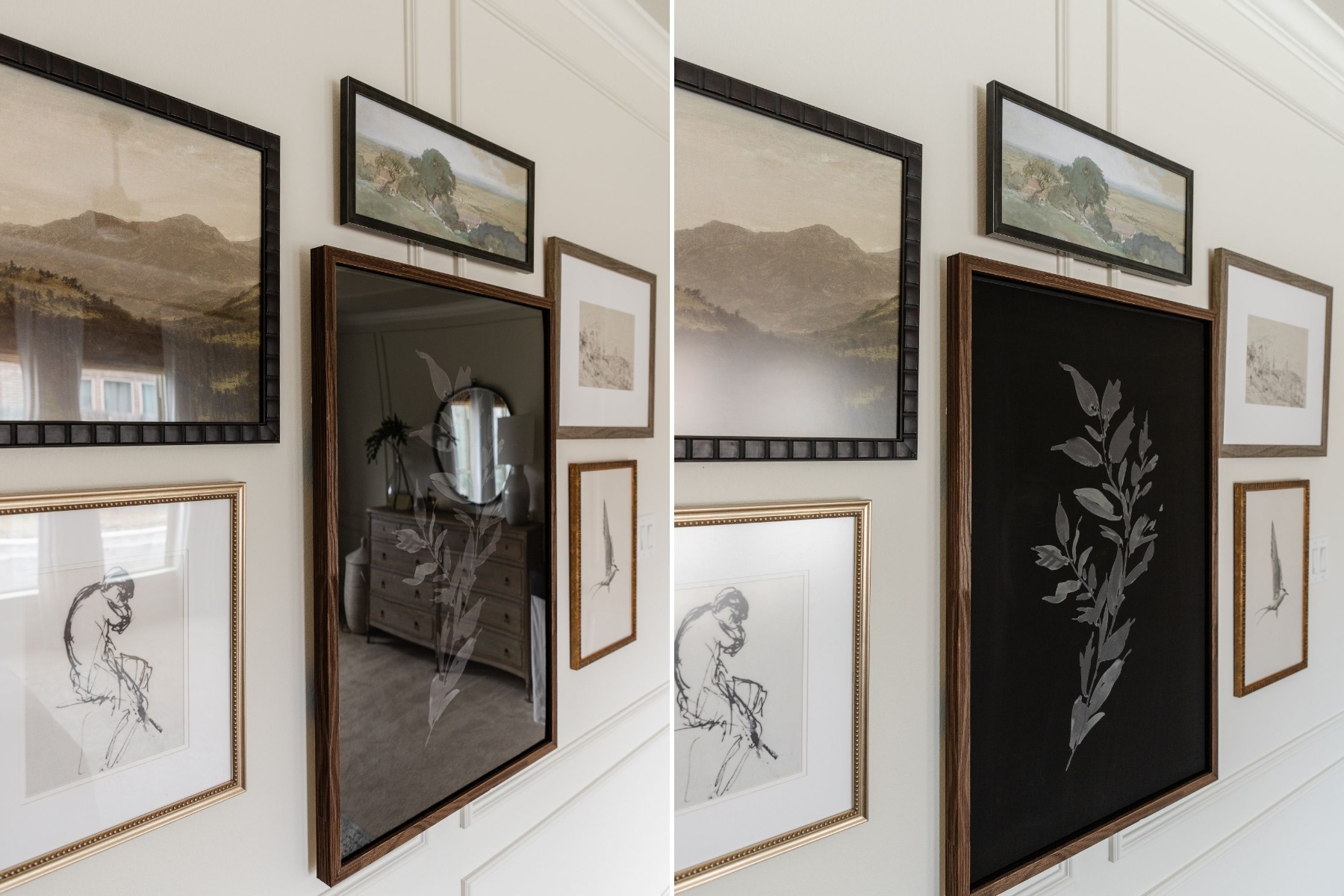 As you can see in these side-by-side comparisons, the standard acrylic reflects everything whereas the non-glare acrylic is reflection-free from all angles.
Now that we understand the differences between our acrylic options, which should you choose?
There's no wrong answer here. Both of our frame-grade acrylics are perfect for completing your custom frames. It just depends on a couple of things: budget, personal preference and where you'll be displaying your frame.
As you can see from Shelley's pictures, here gallery wall is across from windows. No matter which way the windows face, there will be a reflection in the standard acrylic. However the more direct sunlight they'll get the harsher the glare will be.
Non-glare acrylic helps to minimize those reflections. The overall finish is more matte and flat. When installed correctly, you'll have a crystal clear display without a glare. So if you're considering displaying your new custom frames across from windows, the non-glare option is a perfect choice! 
However, the material is more expensive and will add about 45% to the cost of your frame. If you would like a quote on this upgrade, please use our contact us page to request more information.