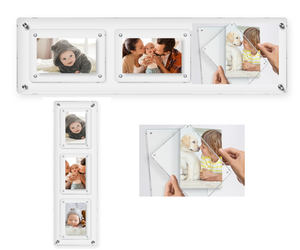 The Joys of Collage Picture Frames Have you ever seen a collage picture frame? They're the ones with all the different photos and artwork glued together in a random pattern. At first glance, they might seem like a bit of a mess, but there's actually a lot of joy to be found in these crazy-looking frames. Here are just a few reasons why you should consider adding a collage picture frame to your home: They're a great way to show off your eclectic taste. If you have a wide variety of interests and hobbies, a collage picture frame is the...
---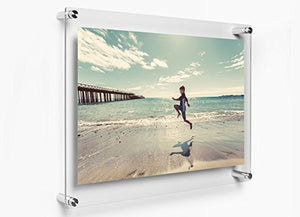 Floating acrylic picture frames are a popular way to display your photos and art. They have a modern, sleek look that can add a touch of elegance to any space. If you're thinking about adding a floating acrylic picture frame to your home, here are a few things to keep in mind: Material: Acrylic is a clear, durable material that is perfect for floating frames. It is also easy to clean and maintain. Size: Floating acrylic picture frames come in a variety of sizes, so you can choose one that fits your needs. If you are displaying a large piece of art,...
---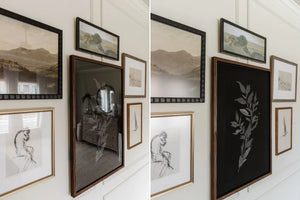 When it comes to customizing your picture frames, there are a lot of options to consider. Picking the perfect frame style for your image or space is important but it's only one part of the custom framing puzzle! The glazing, or glass, you choose to finish your custom picture frame with can have a huge impact on the finished look. Let's talk about your options! There are two options available when selecting your frame's glazing: standard acrylic and non-glare acrylic. While both options provide the same protection and lightweight finish to your frame, there is a noticeable difference in how your...
---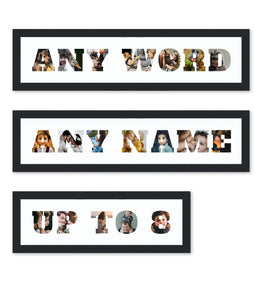 Newly launched product - Personalized Picture Frames. Express yourself in both picture and word with this one to eight opening photo collage frame. Personalize with a name or select any word.
---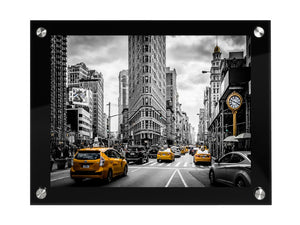 Picture framing hacks to save money