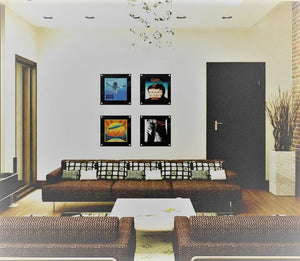 How big of a picture should I get for my wall?
---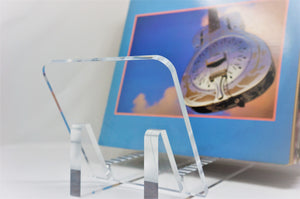 It makes a great Father's Day gift for Dads that like old time LP record albums. Made entirely of crystal clear acrylic, it is practically an art piece in itself. One of the best things about albums, is flipping through them and the memories each album cover art brings back.
---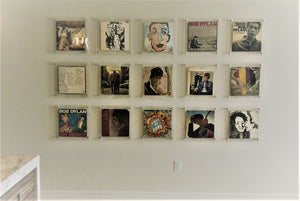 Four easy steps to create a picture montage wall
---
What size frame to order
---
Modern, acrylic floating frames are perfect for odd sized artwork as the acrylic can easily be cut to size. Ion Acrylics offers cut to order custom sized picture frames.  Not sure what size frame to order? No problem. Ion Acrylics will take the guess work out. Simply enter your artwork dimensions as your order size and they will add the appropriate borders. Two inches will be added to each side as a border to allow room for the standoff hardware to go through. For example, if your artwork is 9x15, a 2" border on each side will equate to a...